Capacity Becomes Plastic Free Business Champion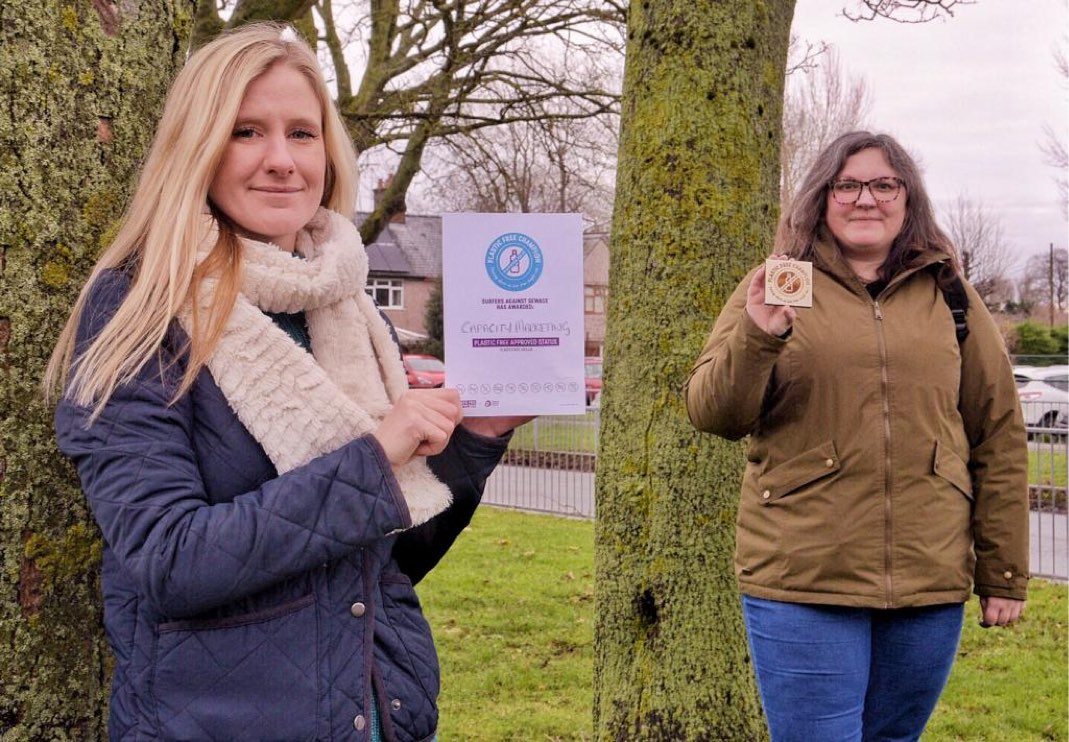 Capacity Marketing for Charities is the tenth company to be accredited a Plastic Free Business Champion by local campaign group Mold Plastic Reduction.
To be accredited a business champion, companies have to stop using three pieces of single-use plastic. In Capacity's case the items were padded envelopes, where the bubble-wrap lining was replaced by a product with a cardboard fluted interior; the replacement of plastic gift pens with a sugar-based alternative; and switching to toilet rolls delivered in paper packaging instead of plastic bags.
Capacity is based on Mold Business Park, from where it runs an international award-winning operation to encourage people to include gifts to their favourite causes when they write their Will.
Katie Roberts from Capacity said:
Capacity is very pleased to be recognised as a Plastic Free Business Champion and we are enthusiastic about finding more ways to reduce our consumption of plastic in our daily work. We work with over 160 charities, so we hope our example will influence them as well.
Seventeen people work at Capacity and some of us have formed a group called Carbon Crunchers, which shares information and looks for other ways the company can reduce its environmental footprint. We recycle our laser toner cartridges, for example.