Solo Campaigns
The classic Free Wills Month model applied to just one charity.
Free Wills Month promotes the idea to the general public of giving to a select group of charities in your Will. Our Solo campaigns have the same aim and similar operations but everything is pointed towards a single charity. They usually centre around one single location or a small group of locations.
We work closely with your team and brand guidelines to create promotional materials that sit alongside your own. This means each Solo campaign looks and feels slightly different but provides the same measurable results.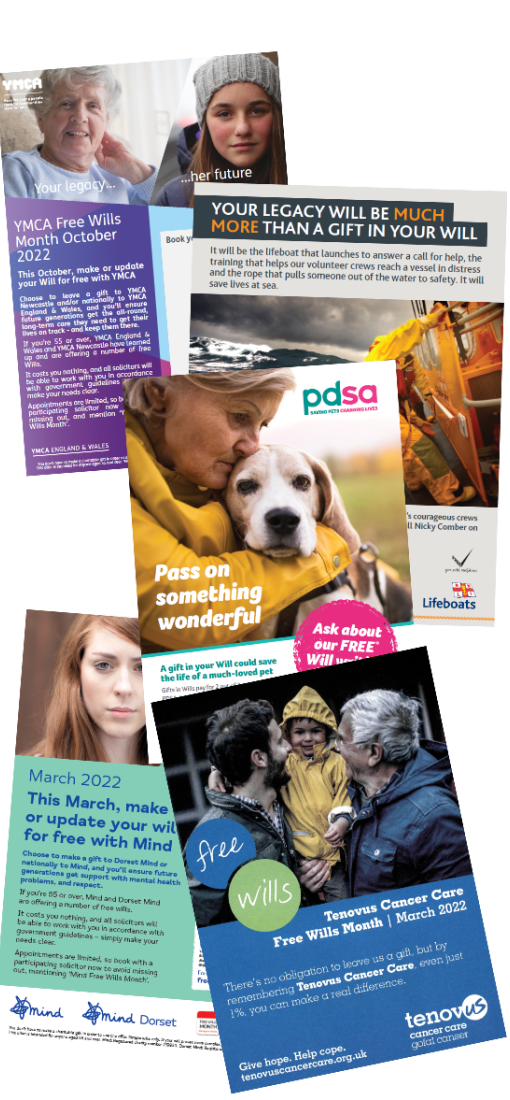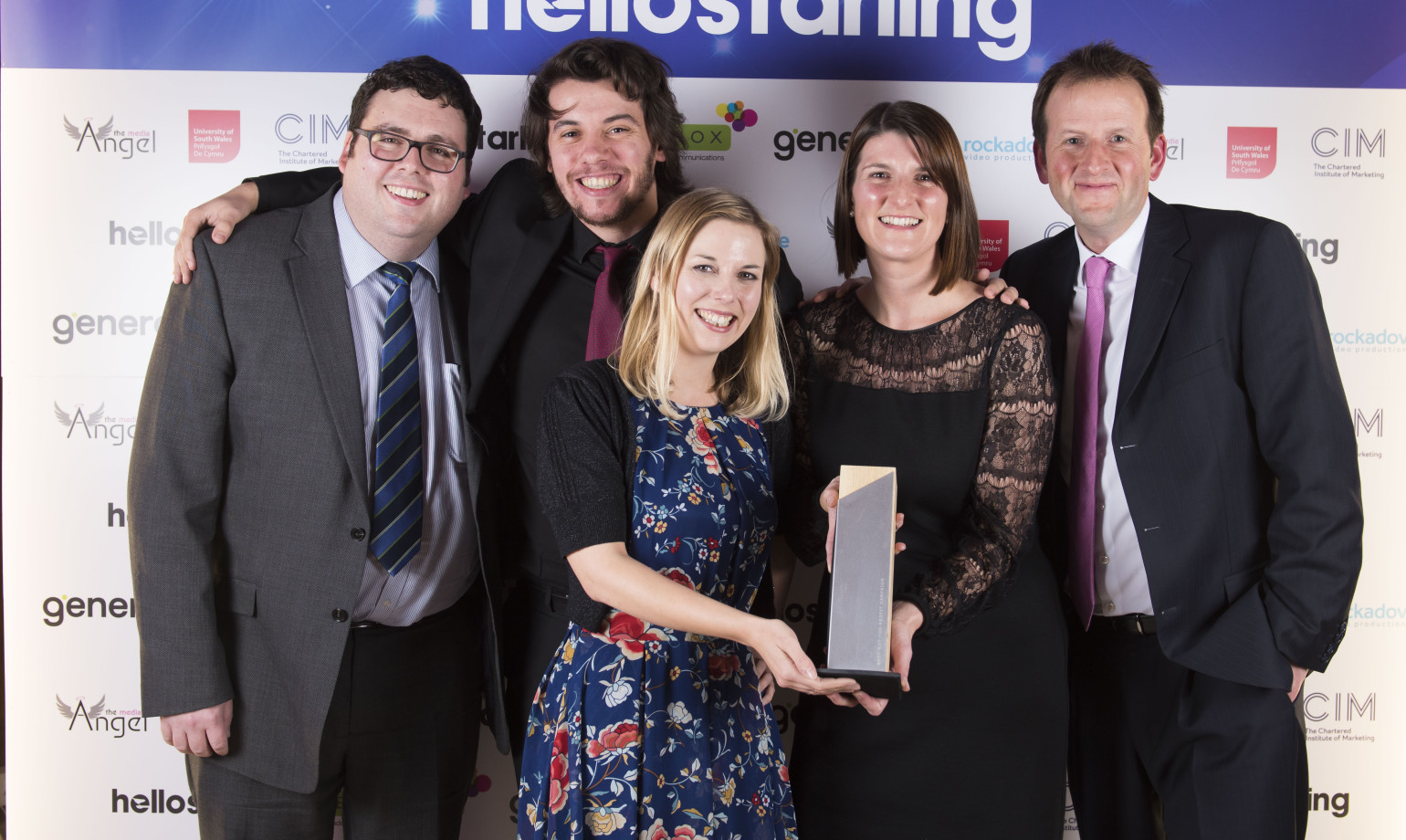 The very first Free Wills campaigns that Capacity ran in 2001 were for individual charities in a single area or small group of locations. In 2005, focus shifted almost entirely to the Free Wills Month consortium approach, however this changed in 2015 when we began to work with Tenovus Cancer Care, a charity whose main focus is on Wales. A series of smaller campaigns led to a pan-Wales Free Wills Month with Tenovus Cancer Care as the sole charity, with this campaign receiving a Wales Marketing award from the Chartered Institute of Marketing.
We've since run Solos for several other charities focusing the attention of philanthropically minded people in a chosen area (based on charity presence and historic Free Wills Month performance) on an individual charity or a national charity alongside a federated local partner charity.